Crisis Management Course
A 2-day seminar making extensive use of case studies aimed at PR professionals who plan for and manage crisis situations ensuring minimum harm and maximum benefit is gained from having clear responsibilities and messaging when confronted with difficult and challenging situations.

We use little theory and lots of practice, with active feedback, discussion and exercises.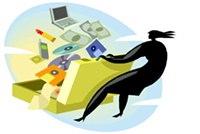 Crisis Management Course Outline
Using extensive group-work and personal experience, the course will focus on the following areas:

- Stopping an issue becoming a crisis

- What is an issue
Scoping the territory
How to spot them
Scenario planning – what could happen
Preparing for the unknown

- How to prepare for issues
Preparing the groundwork
Selecting an issues management team
Identifying issue areas
Identify audiences
What to say to whom
Prepare briefing documents

- Handling the issue
Putting theory into practice
Analyzing the situation
Implement the issues plan
Check it's working

- Defending the company online: Making the most of the web and the challenges it brings

- Handling media
Print
Broadcast

- Telephone interviews, etc.