Leadership for Success
Managing people requires both soft skills and hard knowledge and methodology. The way a team is managed and led can drastically change its performance.

This course provides participants with knowledge, skills, tools, and techniques not just in how to manage people effectively but also how to lead a team to optimal performance.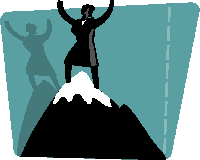 This 2-day interactive workshop uses useful exercises, tools and techniques to show you how to really manage a team.
It covers: - Team building
- Communication in teams
- Management functions
- Team management
- Leadership skills
Outline of the Leadership course
After this training participants will be able to answer the following questions: - How do you manage a team?
- How do you lead?
- What are the team's expectations?
- What should your expectations be?
- How do you motivate?
- How do you manage conflict?